2019 SSUSA Tournament Champions

2017 Pre-Season Tournament
There is no gallery selected or the gallery was deleted.
KC Seniors Wins Phoenix Winter Worlds
---
Above The Law Wins Las Vegas Worlds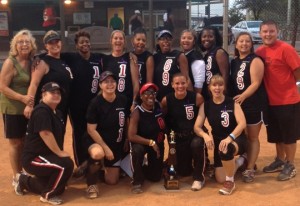 Congratulations to Above the Law for winning the 2014 SSUSA Las Vegas World Championships. Above the Law competed in the 40+ Women's division. Top Left to Right: Charlene Dunne, Brenda Foreman, Patty VanVleck, Paula Butler, Nicole Spencer, Rose Munoz, Shameka Smith, Lynn Dischner. Bottom Left to Right: Karry Schupp, Jean Keating, Brenna Rogers, Jen Caldwell, Susan Scholler.