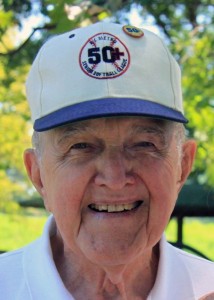 We are the Kansas City Metro Senior Softball League. The organization was founded in 1990 by Wes Weddle with the purpose to provide organized competition for 50+ softball players throughout the Kansas City metro area. The League has experienced tremendous growth since those first games that we now are the 4th largest senior softball organization in the United States.
If 50 is the new 30 and 70 is the new 50, there's plenty of opportunity to get out and have some fun and show what you can do.
If you are 50 years old and above, or 40 years old for the ladies, and would like to enjoy some physical activity, fun, and friendship, we can provide it. We play ball every day of the week except Friday. We have draft conferences where you will be placed with a team or you can set your sights on competitive leagues with teams that compete in national tournaments. Depending on your skill level, from recreational up through master division, we have a place where you can play.