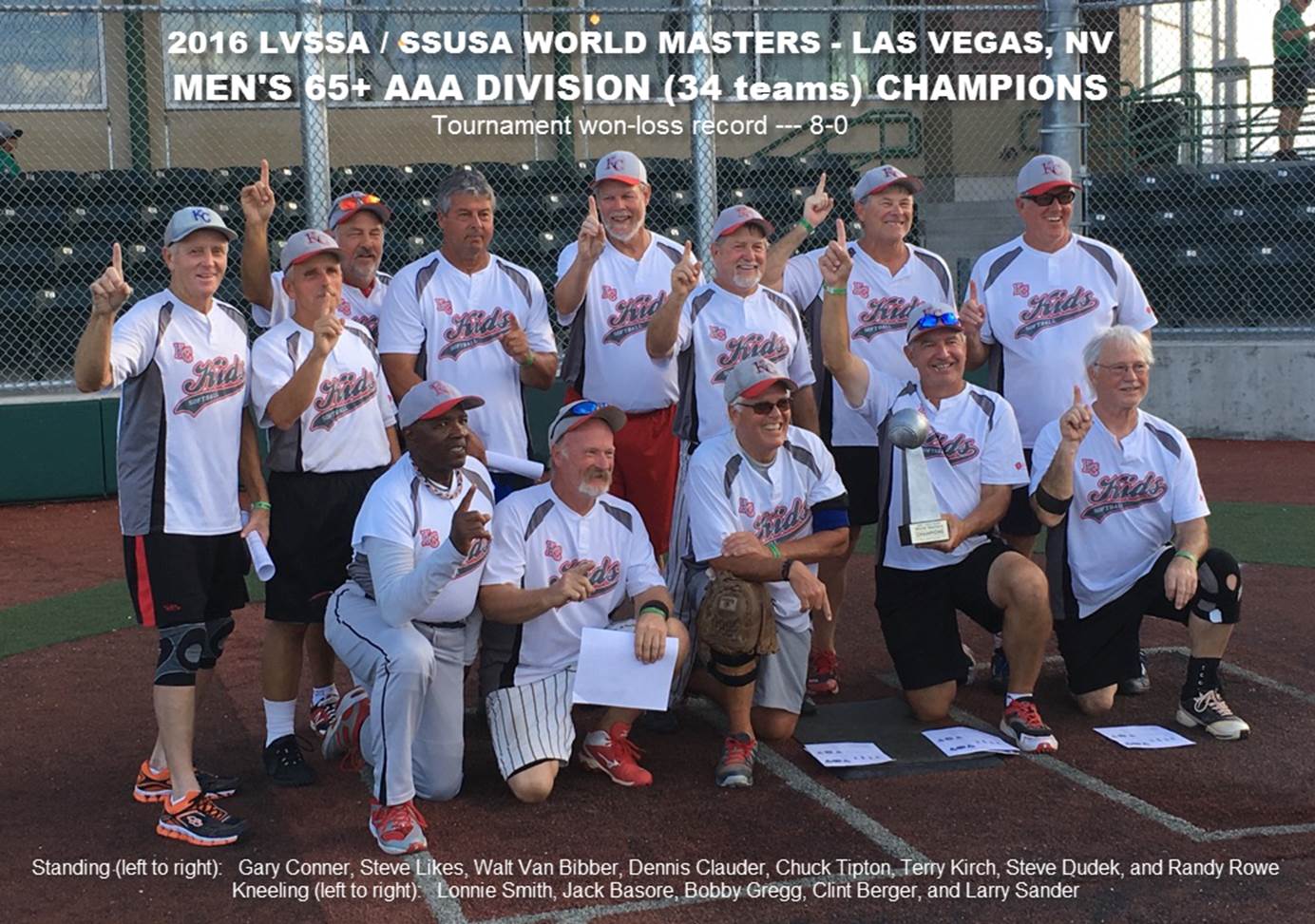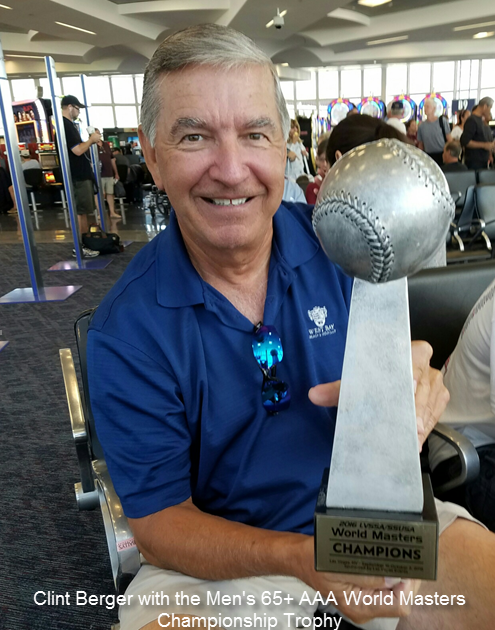 KC Metro Senior Softball has 18 teams going to the SSUSA World Master Championships in Las Vegas NV.
Three woman's teams, Above the Law, Not Done Yet Ladies & World Gym, will be playing in the Women's 40 AAA division September 16 to the 18th. B&B Drywall/World Gym will play at the same time in the Men's 40 Major+ Division.
Starting on September 23 through the 25th, we have six teams playing in four divisions. Midwest Driving School will be playing in the Men's 55 Major division. The Men's 55 AAA division has Big Daddy's Donuts and KC Renegades 55's. Playing in the Men's 60 Major division is KC Renegades 60's and The Dugout teams. KC Monarches will be playing in the Men's 60 AA Division.
September 26 through the 29 will see six local teams playing in four diffenent divisions. In Men's 65 AAA there are three teams: KC Fire, KC Kids & R&D Leverage. Men's 70 AAA has KC Renegades 70's playing. The Men's 70 AA division has Mid-America Patriots. The last division, Men's 75, has Midwest Driving School 75.
The last group of teams will be playing between September 30 and October 2. In the Men's 50 Major Division has KC Classics playing while the Men's 50 AAA has KC Monarchs 50 playing.
Go Luck to all of these teams.
---
League Sheets Website for Online Registration