80+ ANTIQUES MAKE A
SUSCESSFUL START IN HOT SPRINGS
The 80+ Antiques won 3 games and lost 1 in the Arkansas Senior Softball Invitational Tournament held in Hot Springs on May 21st and 22nd. The tournament consisted of 3 teams, the Texas Classics, The Southwest Stars and the Antiques. The Antiques beat the Classics in extra innings on the first day and lost to them by one run on the second day. Both games with the Southwest Stars were close, but the Antiques were able to win both games.
---
Memorial Day Celebration
General Admission, Thursday Night Gold team at Heritage, decided to celebrate our military this Memorial Day by wearing the hats of their service.  Four members are veterans.
---
Rained-Out Spring League
Tournament Rescheduled
Our Spring League Tournament will b erescheduled at the end of the  season!!!!
September 19th & 20th
Location: Black Bob Park in Olathe
Cost: $250 (3-game guarantee)
Shirts and trophies will be awarded.
Please plan to attend our 25th year Anniversary of our Organization and end the year on a good note!
---
SSUSA Atlantic Coast Champions 2015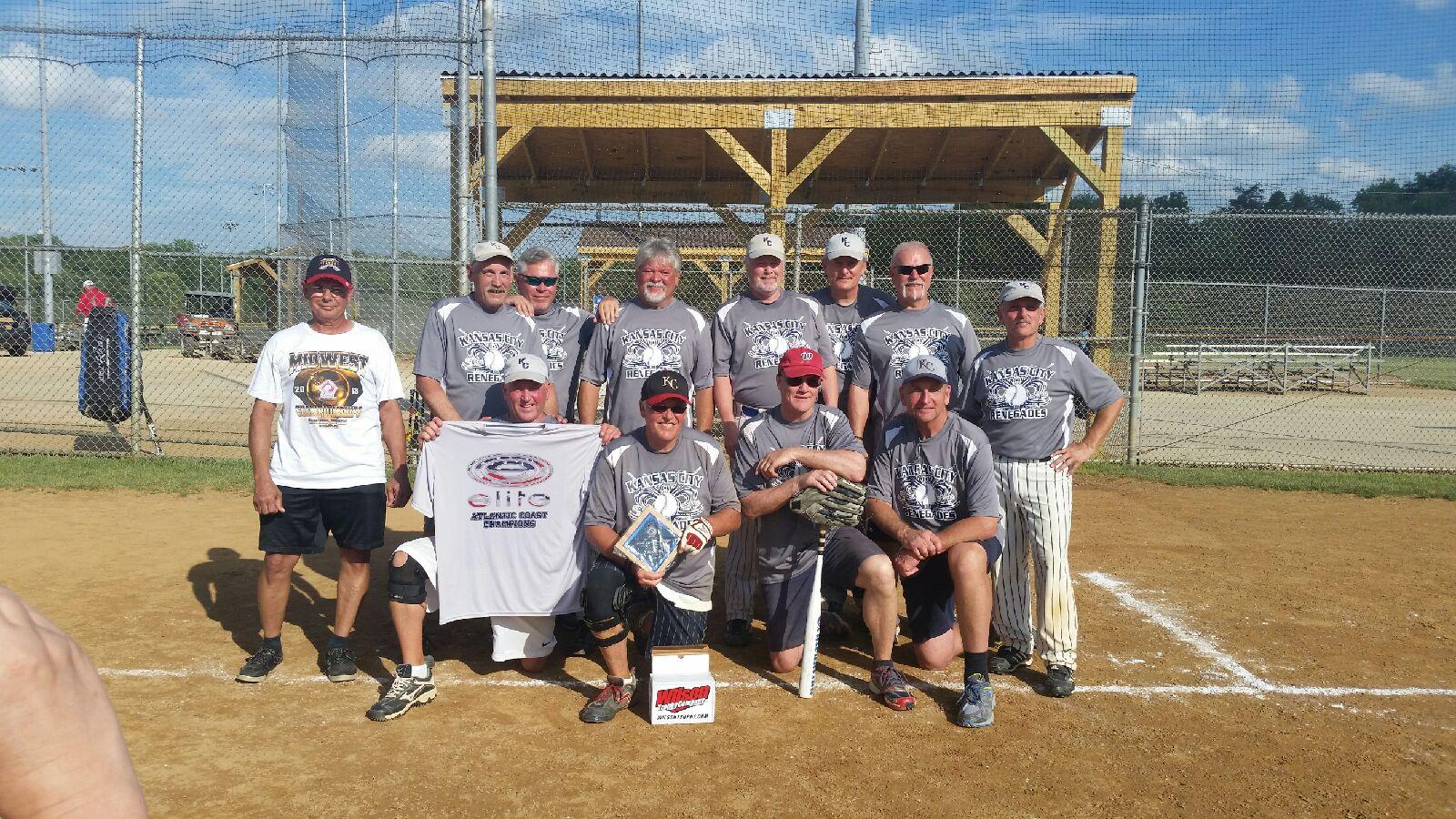 50+ Women's AAA Champions
SPA Twitty N.I.T. Classic

50 Caliber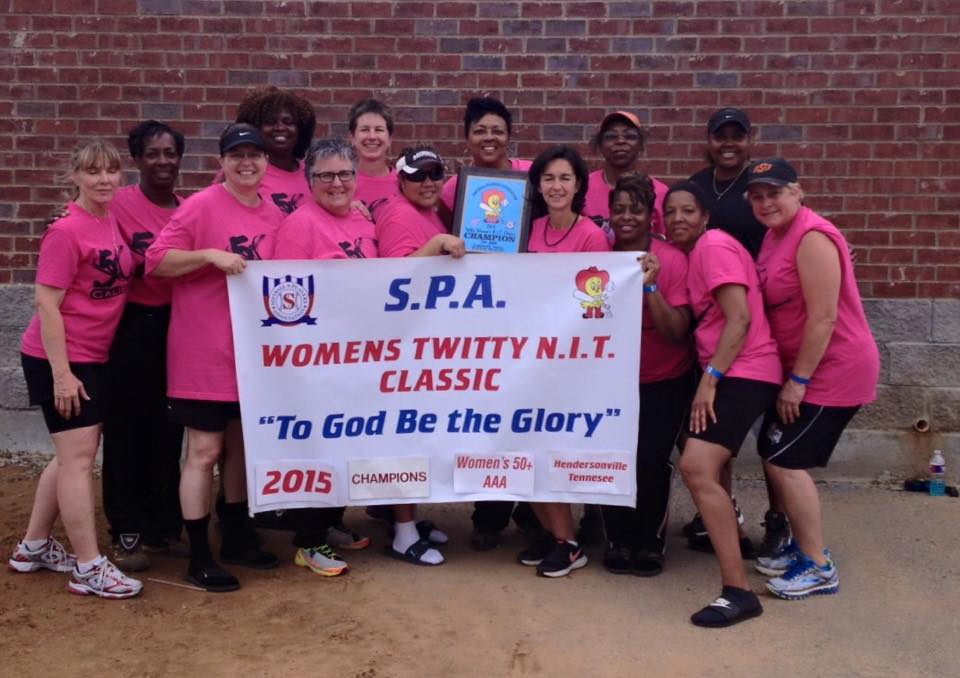 ---
 

25th Anniversary Apparel
http://www.kcmetrowebstore.com/
---
Click Here to be Redirected to League Sheets Website for Online Registration