ANNUAL ALL-STAR GAMES & PICNIC
This year's All-Star games will be played July 23, 2016 at Hartman Park – 700 SW Old Pryor Rd, Lee's Summit, MO  64081 https://goo.gl/maps/QLspiYQd4Qx) .  Game times will be 8:30, 10:00, and 11:30.
Team managers have been requested to select 2 players from their roster, as their All-Star representatives, and submit them to their conference coordinator by July 6.
Every KCMSSL member (whether playing in one of this year's All-Star games, or not), and their guests, are invited to come watch the games, enjoy the festivities, and partake of the picnic menu.   This year's "free" lunch will consist of pulled pork, sliced ham and sliced turkey, sausages/brats, hot dogs, BBQ beans, potato salad, cole slaw, chips, soft drinks, and water.    We will be there – rain, or shine.
If you have questions, please contact any one of your board members – http://kcseniorsoftball.org/?page_id=70 , or your conference coordinator.
---
ANTIQUES 80+ TAKE FIRST PLACE AT HOT SPRINGS
The Hot Springs Senior Invitational tournament for 80+ teams was held on June 2nd and 3rd. A total of 4 teams were entered in the tournament, the Antiques played 5 games and won 4, the only loss was to the Texas Classics , a team classified as a Major team. The Antiques were a AAA team, and won that division. We had some rain during the tournament, but the artificial turf on the infield made it possible to play the games.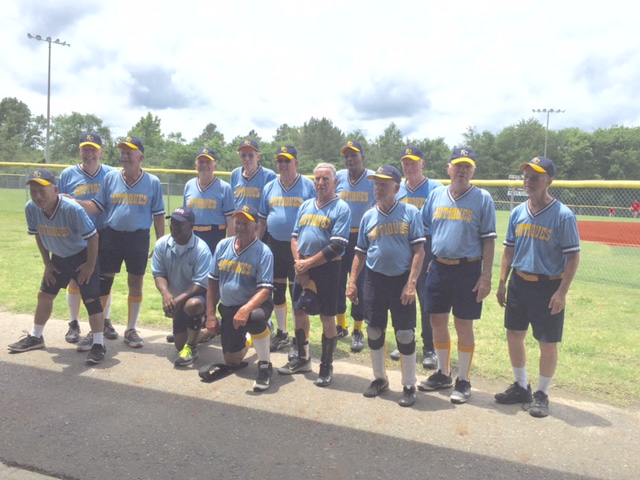 Players in the picture L to R, Frank Mar, Gene Elliott, Don Hutchinson, Umpire, Doug Wilson. Bob Smith, Deane Burgess, Don Kassel, Dick Skinner, Sonny Maynard, Sid Wilson, Roger Gramly, Bill Klinkenberg and Bubba McGuire
---
Silver division All Stars
Victorious Against the 55+ Gold Division

GA Field Force made it to the championship game and took second place in the KCMSSL preseason tournament Apr 9-10.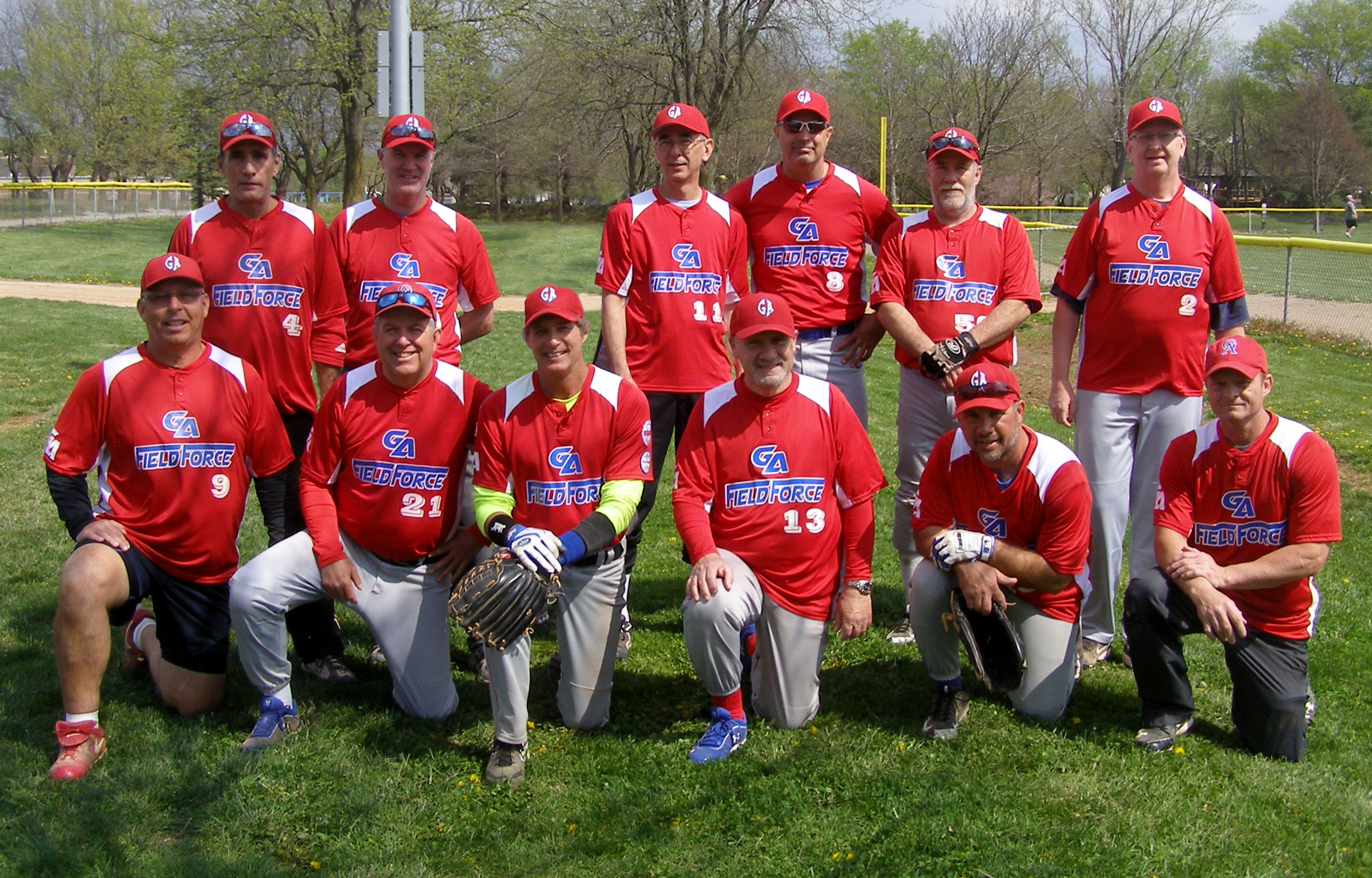 ---
---
---

League Sheets Website for Online Registration