Wes Weddle Tournament
August 29 – 30, 2015
Visit the 2015 Tournament page for the brackets for this weekend's tournament at Mid America Sports Complex.
80+ Antiques finish 2nd in the
SPA World Tournament in Columbus Ohio
In a field of 8 teams, 7- 80+ and 1- 85+, the Antiques finished in second place. After losing 2 of the 3 games in the Pool Play games, and losing the first game of the double elimination games, the Antiques ran off 4 straight wins on the 3rd day of the tournament. During the 4 game winning streak the Antiques defeated all three team that they had lost to in earlier games, and won the first game for the Championship. Since the Antiques had lost one game and Pro Health had not, another games was needed to determine the champion. Pro Health was the winner of the tournament.
Teams in the tournament were, ANTIQUES OF KC, INDIANA SILVER FOXES, TEXAS CLASSICS, CENTRAL OHIO SENIOR SOFTBALL, JIMMY MN LEGENDS, PRO HEALTH CARE, PFEIFFER GRAY SOX AND CENTER FOR SIGHT 85+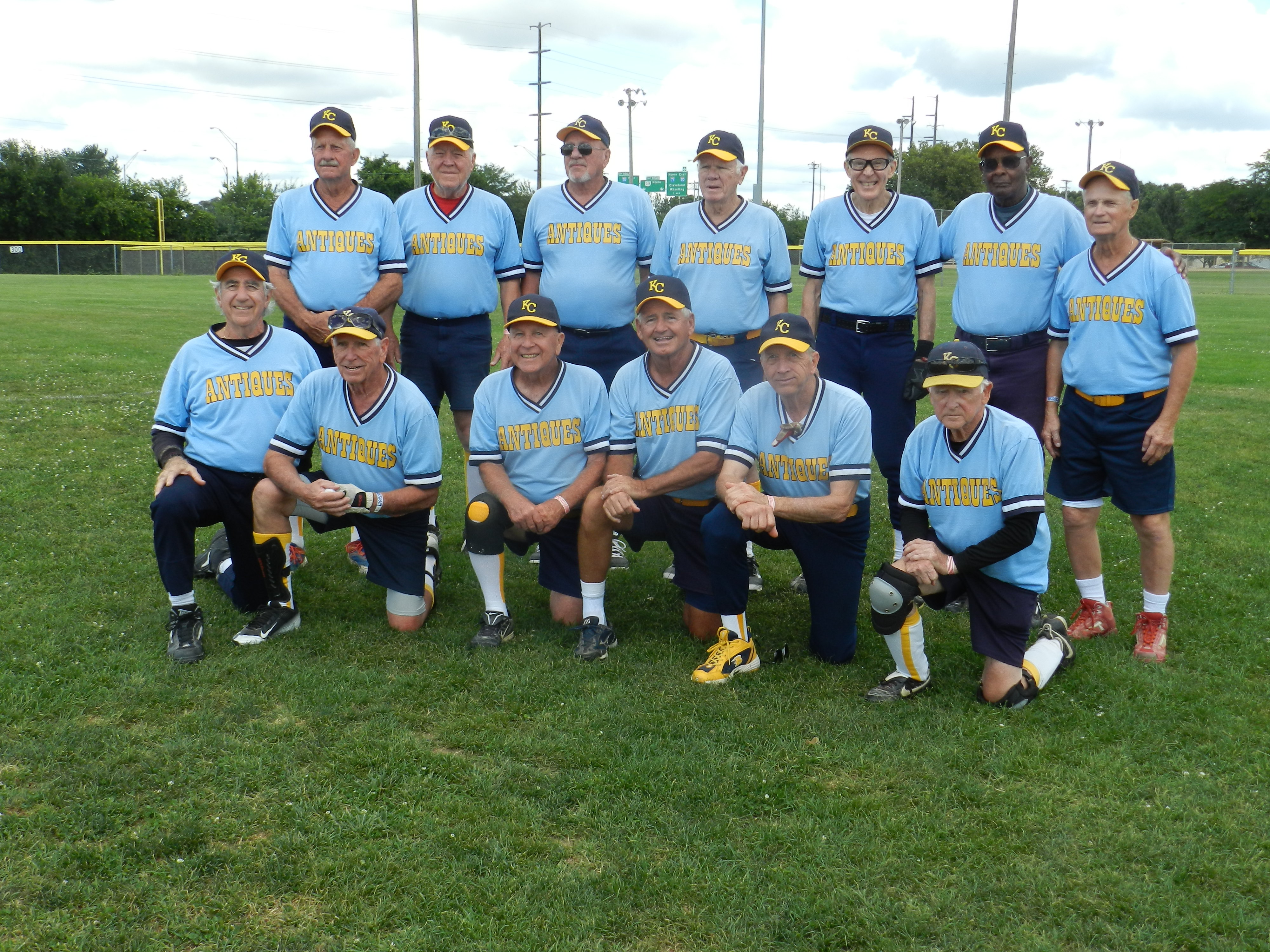 Front row (left to right): Joe Domet, Dick Skinner, Doug Wilson, Dave Banghart, Gary Lathrop, Sid Wilson, and Fred Bankus
Back row: Don Hutchinson, Jon Bryan, Ted Barclay, Bill Klinkenberg, Bob Smith, Sonny Maynard and Clyde (Bubba) McGuire
---
KC Renegades 60 Major
Wins Midwest Championships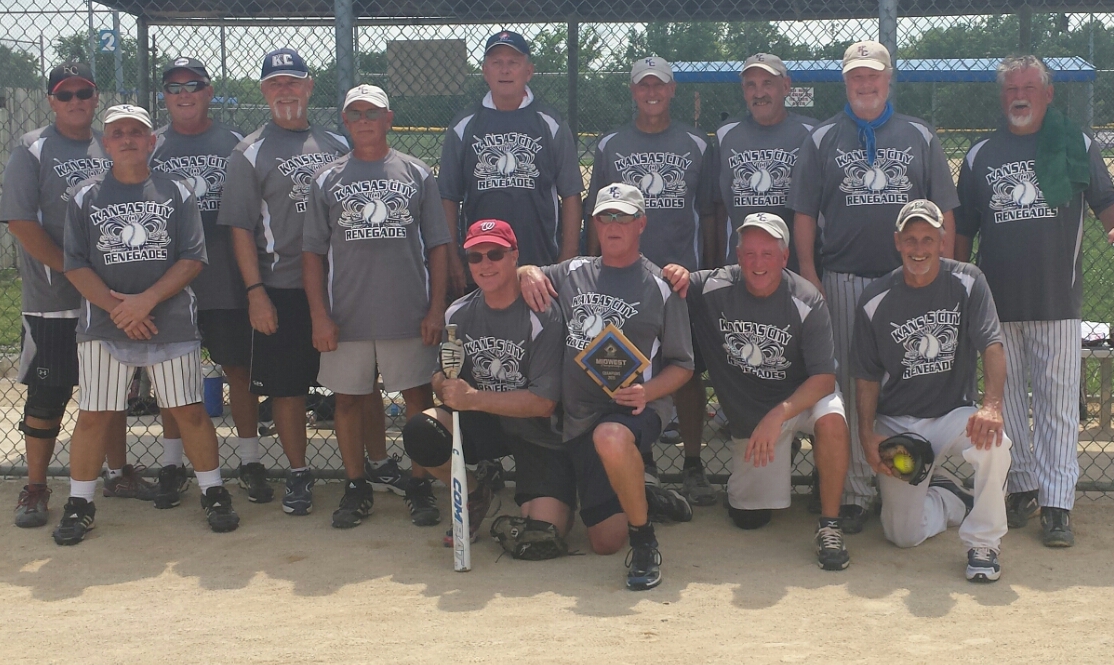 ---
Rained-Out Spring League
Tournament Rescheduled
Our Spring League Tournament will b erescheduled at the end of the  season!!!!
September 19th & 20th
Location: Black Bob Park in Olathe
Cost: $250 (3-game guarantee)
Shirts and trophies will be awarded.
Please plan to attend our 25th year Anniversary of our Organization and end the year on a good note!
---
Click Here to be Redirected to League Sheets Website for Online Registration